Its always difficult finding the best areas to live in a new location that you know nothing about. We have put together some of our favourite areas in Lancashire to help you narrow down the options…
1, Lytham
Located on the South of the Fylde coast only a few miles from Blackpool, Lytham St Annes is famous for its Royal Golf course, beautiful costal beeches and a tremendously well-kept Victorian Pier and boat lake.
The main shopping area in Lytham is on the elegant Clifton St, plentiful with arts and craft, coffee shops and independent retailers. If you like to eat and drink out – there is a vast selection of fancy wine bars and restaurants to choose from.
Transport wise, Lytham is well connected, with a train station giving quick access to Blackpool, and Preston and easy access to the motorways to get access to Manchester and Liverpool in an hour.
Lytham's average price of properties sold in Sept 2019 was £256k. Taking it slightly above the UK average. Furthermore there is a huge increase in housing price the closer you get to the coast. On the other hand rental prices can be more affordable then similar up market towns.
2, Lancaster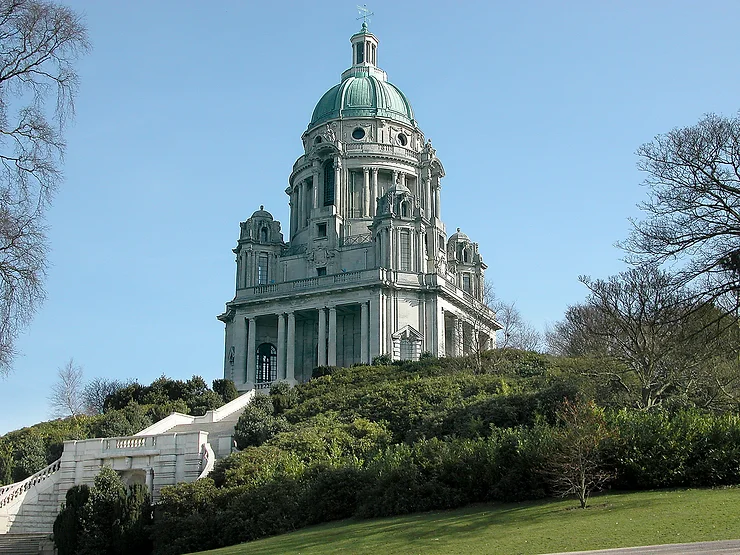 Lancaster is one of England's most historic cities, with archaeological findings dating back to the 1st Century! With beautiful parks, a bustling centre and fantastic river walks. Lancaster cannot be left off this list because of the huge variety of plus points.
One of the most pleasant areas of Lancaster is St Williams park, a favourite for families to entertain the children. There is a butterfly house, woodland areas and eye-awing viewings of Morecombe and the Fylde coast.
Nestled very close to the M6 Lancaster benefits from easy access north to the Lake District or South to Manchester and Liverpool in just over an hour.
Housing is in good supply and you may find that there are good deals and prices to be had in Lancaster. From central town housing to hillside coastal views, Lancaster offer a mixture. Renting in the city is expensive and is also in short supply. It would be wise also to stick to particular areas of Lancaster, some areas being better than others, so please get in touch if you need further advise.
3, Clitheroe + surrounding
A population of nearly 17k and Situated in the Ribble Valley; Clitheroe is a fine example of a stunning northern ancient rural town. There is a fantastic castle, museum, Theatre and brewery tours… What more could you want from a small town!?
The Ribble Valley has a lot to offer, if you are a keen hiker and enjoy the English countryside being on your doorstep; then Clitheroe fits perfectly for you.
Just outside of Clitheroe town as 3-4 very nice small villages to also consider, examples include Waddington, Bashall Town and bit further on is Whalley, another great location.
As quoted by Rightmove: Properties in Clitheroe had an overall average price of £212,030 over the last year.
The majority of sales in Clitheroe during the last year were semi-detached properties, selling for an average price of £230,551. Terraced properties sold for an average of £144,520, with detached properties fetching £298,079.
The rental market is quite unpredictable and can be in short supply for large family housing.
4, Penwortham
Penwortham is a suburb of Preston, and one of the best. It is a great town for young families that have a nearby commute the work place.
It offers a nice selection of shops and parks and is in a cracking location for access to supermarkets and Preston Centre. Penwortham feels like its further away from Preston City than it actually is, there are beautiful parks and excellent housing from modern building to Victorian masterpieces.
With good Schooling nice parks the prices are slightly inflated compared to nearby areas, however sometimes it's a price worth paying.
For weekend activities you have the seaside close by, Lytham to Formby are all within a short distance. Access to Manchester Airport is straightforward being so close to the motorways.
As quoted from Rightmove :Properties in Penwortham had an overall average price of £198,290 over the last year.
The majority of sales in Penwortham during the last year were semi-detached properties, selling for an average price of £182,718. Detached properties sold for an average of £266,314, with terraced properties fetching £123,611.
Rental market is quite abundant but be prepared to pay extra for the best suburb in Preston.
These are just some of our favourite areas, there are plenty more to choose from!
At DreamMove We Offer a number of tailored Rental and Purchase Sourcing Services to help you find the right place to live! Property Sourcing link
If you do require more in depth assistance; click Dreammove; we are here to help.