This article is a general introduction to Manchester life and the areas to consider before relocating to Manchester. This covers the essential areas such as property, schooling, infrastructure and social community, and are detailed below.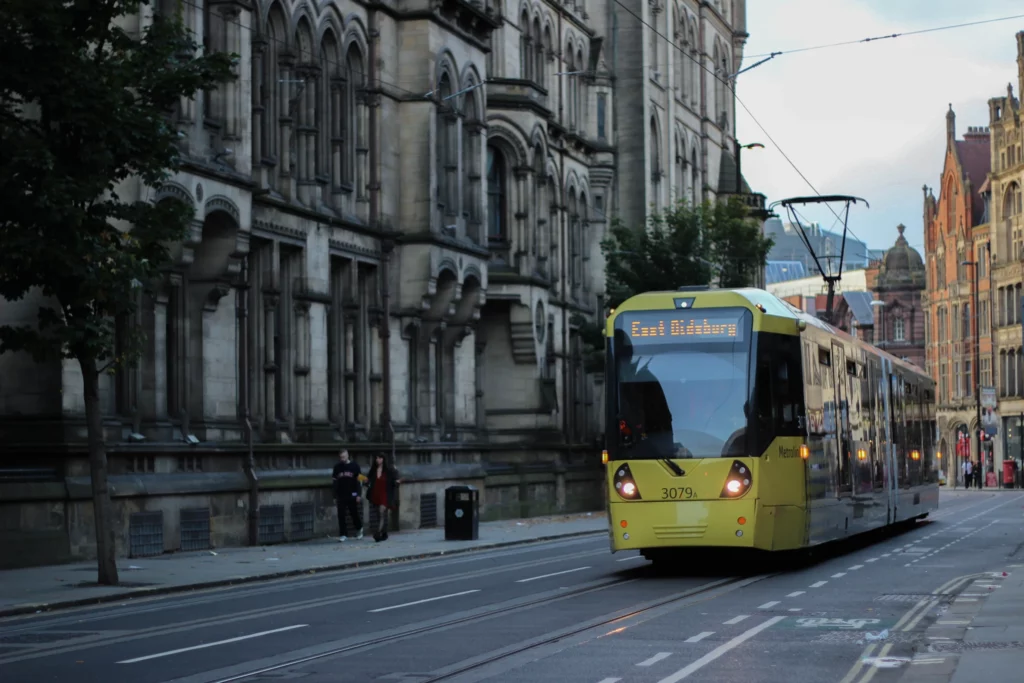 It's official and we think we know why that Manchester was voted the best UK City to live in again by the Global Liveability Survey. With close to 2.5 million people throughout Greater Manchester, skilled workers and great connectivity it is easy to understand why businesses are setting up operations here. These are just some of the reasons Manchester has the highest growth rates of any UK city along with the financial benefits for both employees and the respective businesses alike.
As for living in Manchester, property prices for both buying and renting are more reasonable than that of London. If you add the additional factors of good schools along with a rich history of sports, music and culture which add into the Manchester living experience. As for the weather, despite it being known as a rainy City it is in fact only the 15th rainiest in the UK so although umbrellas may be needed we do have our sunny days here too.
Property in Manchester
Manchester's property market is a lot more affordable when compared to London with an average 3-bedroom house being approximately £198,000. If you prefer to rent, then it will be approximately £975 per month for a 2 bedroom property and £1150 for a 3 bedroom property within the better suburbs. In terms of the properties, these are largely made up of red brick with a mix of terraced and semi-detached housing to the suburbs and more modern apartments to the City Centre.
​​
As for age, the majority were built between the 1930s to 1950s yet there are pockets of areas with newer developments in each respective suburb. As for the City itself, there is a huge amount of new property currently being built as Manchester is a hotspot for both domestic and international investors due to the possible returns.
When it comes on deciding where to live the City Centre is popular with working professionals and students. The centre is predominantly made up of one and two bedroom apartments and dependent on the lifestyle you wish Castlefield, Northern Quarter and Spinningfields are all popular areas.
As for those wishing to live outside the City, there tends to be a mix of houses and apartments and proves more popular for families. This is largely due to the size of the properties available, good schooling and nearby parks and social activities. In terms of popular areas Didsbury, Sale, Altrincham and Prestwich are all popular for those living or relocating to Manchester's suburbs.
Schools & Education
Manchester has a range of schools varying in quality which is judged by an independent body known as Ofsted.
​​
The majority of the schooling is state run, however there are a number of private or independent schooling options within the suburbs many choose to relocate. In terms of the City Centre, there is only one primary school within the City and in terms of secondary schools these are all based in the nearby suburbs. When applying for state schools many of those rated good or outstanding can be oversubscribed so ensure you do your research whilst planning your relocation to Manchester.
Some of the high ranking schools are in various areas throughout Manchester with a selection of state schools such as Barlow RC High and Parrswood High School rated highly. As for independent and grammar schools then William Hulme, Altrincham Grammar and Withington Girls School are all excellent. As for the Universities in Manchester, they all have excellent reputations which is another reason many businesses are opting to relocate to Manchester.
Infrastructure & Connectivity
Manchester is well connected both nationally and internationally with regular trains to other major cities throughout the UK. For Manchester to London, trains are every 20 minutes and take approximately 2 hours, with other cities such as Birmingham just 90 minutes away.
From an international perspective Manchester airport flies to over 200 destinations with direct flights to Europe and all major cities to the East and West. As for local transport Manchester has a good rail and tram system as well as buses to Manchester suburbs. The road network is also well established with good nearby motorway links to connect to the rest of the UK.
Community Feel
With great sports, culture and a whole host of cool places to eat and drink Manchester is a place where you will soon be calling home. Not to mention the diversity of the Northern Quarter the groovy canals and waterways as well as the people themselves.
The people in Manchester are welcoming and whether you are visiting the bars or restaurants or even shopping then most people are always up for a chat. If it's the outdoors you prefer, then you have the likes of the Peak District and the Yorkshire Dales just one hour away both of which are amazing.
Business in Manchester
Manchester is a huge attraction for both national and multinational businesses due to the skilled workforce, transport connections and cost viability for operations.
With national companies such as The Co Operative Group and Umbro as well as global companies such as AMEC, Kellogg's and The Bank of New York basing their UK headquarters here it gives further confidence to Manchester as a global City.
Conclusion
Manchester is a great City to live and work in the UK with great potential and all the requirements to enjoy life. With good job prospects, an energetic City Centre, reasonably priced property and rolling countryside on your doorstep it's understandable why many are relocating to Manchester.
Should you wish for more in depth reviews on specific areas please feel free to contact us on +44 (0) 161 282 5558 or by email at contact@dreammoverelocation.com