The cost of living in Manchester and the North West can vary with multiple factors such as location of accommodation, transport options, food and entertainment.
When compared to the Southern Cities such as London, Bath and Cambridge for example the cost of living would be considerably cheaper. However, it's important to bear in mind that the average salary in the North West areas maybe a little lower also with an average salary of approx. £30,000 – £35,000.
Below is a breakdown of the most common expenses so you can budget according as well as some web links for you to refer to as these figures change regularly.
Accommodation
Rental prices can vary quite significantly depending on the desired area, with a more detailed breakdown on areas available on request.
For Manchester City Centre apartments, your 1-bedroom properties which are approx. 45 square metres are going to be in the range of £950 – £1100 with 2-bedroom apartments being approx. £1250 – £1500.
For 3-bedroom family homes in the suburbs of Manchester this will range from £1200 – £1500 with the South and West of the City being seen as more desirable areas to live.
· If you are happy to come a little further out of the City to areas such as Bolton, Warrington or Wigan then you can expect a higher standard of housing for the above prices and all these areas are still within 30 minutes by train to the City Centre. In these areas you are able to achieve a relatively good standard of housing for the £1000 – £1300 price point.
In light of the above, based on a family with 2 children, I would allow a budget of £1300 – £1500 rental to be in a good three-bedroom home in a family suburb.
Education
· The good news is our state schools are free with the only cost being for the children's school uniform.
· If moving with children between the ages of new born and 4, then our nurseries and child minders are private facilities. Price wise, you would expect to pay in the region of £45 – £80 per day depending on the hours required.
· These private childcare options are flexible also so you can opt to have your children there as many days and timings to suit as you wish.
On review of the above, based on a 3 day week with a childminder, I would allow for £150 per week / £650 per month which is common for most families in the UK.
Transport
Wehave an extensive public transport network with trams, trains and buses available in all areas. Prices vary depending on the length of your travel as well as how often you need the service. A one off return bus ride will be in the region of £3 – £4.
However, if public transport is required regularly then I would allow a budget of £90 per month.
Utilities – Based on a 3 bedroom home.
Your standard utilities of gas and electric is likely to be on average between £150 – £200 across the year. Council tax is another bill tenants are liable for which can vary depending on the size and value of the house. As a guide I would allow £160 per month for this and £25 for your internet.
For smaller properties its likely to be a bit less and larger hoes a little more and best to check the EPC rating of homes before committing.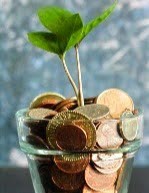 When accounting for further common bills such as phone contracts and TV licence, I would advise to budget between £325 – £400 per month in total.
Food / Entertainment / Hobbies – Based on a family of four
A tough one to answer as this can depend on personal preferences. As a guide based on a family of four (2 adults and 2 children) I would allow for a weekly shopping bill of £60 – £90 based on shopping across Aldi and Tesco.
For hobbies and gym memberships, I would allow £20 – £30 per month if joining a gym or local tennis club for example.
As for food and drink, based on a standard restaurant as a family, expect to be spending in the region of £30 – £40 on food and if topped up with alcohol then a beer is likely to be £4 – £5.
Given the above, based on a weekly shop, gym membership and eating out once per week, I would advise to allow £130 per week for the above.
I hope the above has been of interest but for any further advice or assistance in relocation requirements, please feel free to get in touch with Dream Move Relocation.