There are many great reasons to move to York: let's start with the history, architecture, nightlife, scenery, restaurants, education, shopping… We could go on and on, but because you are here on this webpage, you're probably already considering it!
DreamMove thought it would be a good idea to summaries our top 5 Areas to live in York, so you can save time and get straight to the good bits…
1, Fulford
Situated south of the City by 1 mile, and running along the east of the River Ouse, this is a great location for families looking for access to York center in minutes and having the benefit of the motorway close by. Furthermore Fulford is renowned for having very good schooling.
Fulford has access to many parks including the Rowentree park, Fulford Ings and Walmgate Stray; you're not short changed with the number of outdoor activities one can do with kids or dogs. You can also walk up the River Ouse to York which is a delight when the weather is amenable.
With currently 52 properties listed on Rightmove, Fulford has many options for those looking for a quick move in an area of York that have a wide mid to high end Range price range. The most expensive house on the market is currently 1.2 Mil detached house and the least is 225k Terrace.
2, Bishopthorpe Road
A fun suburb of York that certainly packs a punch. Being able to walk into York from here is welcome to most people, weather it be for shopping, socializing or work the convenience is 2nd to none.
Bishopthorpe Road is cram packed with independent merchants, from hardware shops, butchers, coffee shops, restaurants and pubs – you name it – it's is got it.
Ideal for perhaps the younger generation that favours location over property. Property is expensive here and size would be a luxury. However the community feel and the all-around convenience of this area means it caters for all. You must act quick here, decent properties move faster than hot cakes – for rent or for sale.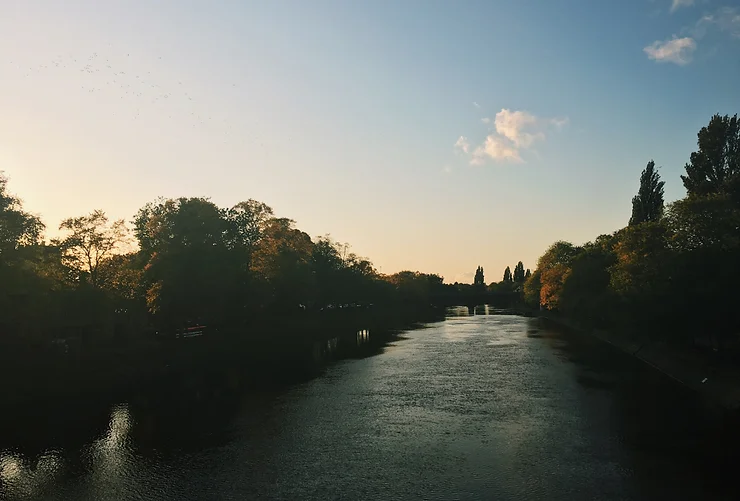 3, Poppleton
Poppleton is located North West of York, somewhat semi-isolated being surrounded by farm fields, which adds to its charm. Suitable for families that are looking to get out of the hustle of the city and enjoy the tranquility of the country air and quiet evenings in the garden.
Only 4 miles from York and 19 miles from Harrogate, its ideally located for people looking for a short commute but a tranquil location. Also benefiting from a the train station linking both mentioned towns up!
With only 10 properties currently listed on Rightmove for sale, it may be tricky find the perfect family home for you. But it would be well and truly worth it in the long run.
4, Acomb
Acomb is another suburb of York that is larger than any of the aforementioned. Home to supermarkets and a busy high street; Acomb encompasses everything a good suburb should have.
There are good schools and an abundance of housing being spread over a large area of West York. With currently 174 listings on Rightmove, ranging from £130k houses to 1.3mil. Acomb provides a huge range of house prices, offering something for everyone when it comes to budgets.
There a plenty of parks and outdoor facilities in the area from Acomb Green to Hob Moor, and the leafy streets gives off a proper suburban feel. Acomb would really be ideal for families wanting the best of all worlds and value for money.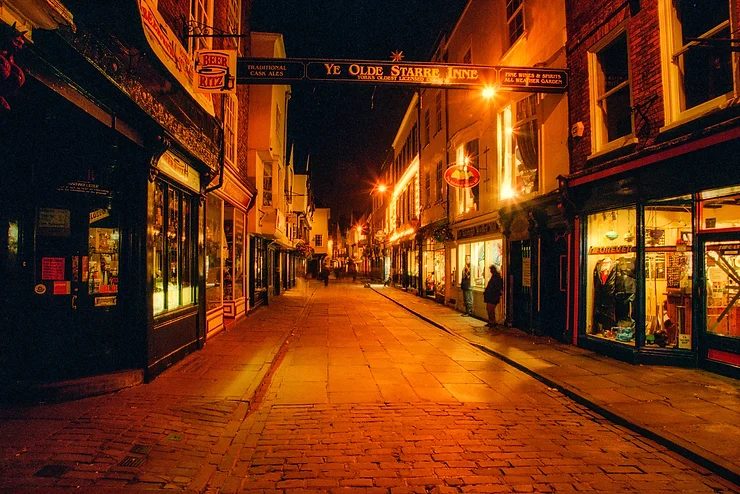 5, City of York
There is nothing quite like moving into a City if you are new to the area or to the Country when relocating. One can't be disappointed by moving to the City of York, it encapsulates everything a city in England in the UK strives to have – History, architecture, museums, cathedrals, shopping, Pubs and restaurants.
There many types of abodes to live in ; from apartments to houses, making tis suitable for singles, couples and families.
Certainly if you like to be in the action then the city is a perfect options, but it can be expensive with 1 bedroom apartments starting at around £700 per calendar month to rent. According to Rightmove the majority of sales in York City Centre during the last year were flats, selling for an average price of £221,688. Semi-detached properties sold for an average of £446,000, with terraced properties fetching £279,425.
These are just some of our favourite areas, there are plenty more to choose from!
At DreamMove We Offer a number of tailored Rental and Purchase Sourcing Services to help you find the right place to live! Property Sourcing link
If you do require more in depth assistance; click Dreammove; we are here to help.