The Lake district is surely one of the UKs most desirable areas to live in. It's known for its ribbon lakes, craggy fell mountains and historical icons. We have put together a few of our favourite locations to live in the Lake District.
Coniston
Coniston is a small village nestled in the centre on the Lake District on the North West of Coniston Water, England's 5th largest Lake.
Home to the philosopher John Ruskin for a period of time, he was quoted declaring the view over the lake to 'The Old Man of Coniston' to be 'The best in all of England'.
To this day, one of its main attractions is the breath-taking views of the mountain sides of the 'Old Man Coniston'. Famous for its stunning walks and eye-catching village setting, Coniston has a good all round place to live with pups and a decent fish and chip shop. What more could you want?
Housing is in short supply but if you can bag a plot of land or a potential conversion you may find a good deal to begin your dream move!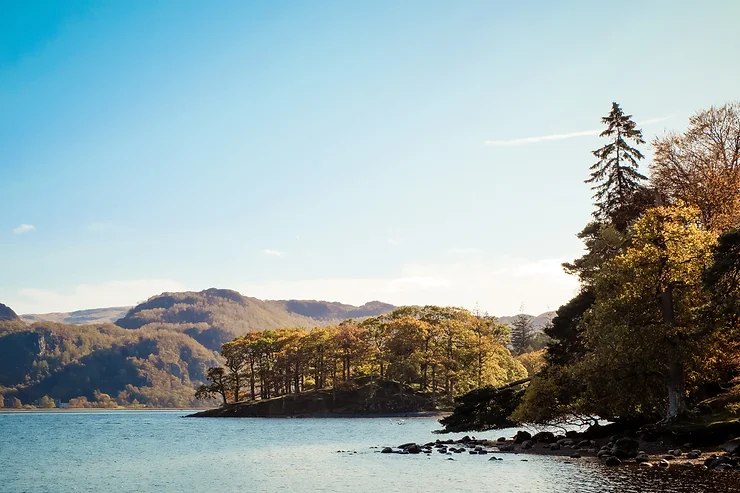 Grasmere
Grasmere is one of the most idyllic settings in the UK. The famous poet William Wordsworth, lived in Grasmere for 14 years and called it "the loveliest spot that man hath ever found." I would agree with him.
Named after It's adjacent lake, The village has character, the walks are breathtaking and the scenery is mesmerizing. There are a small number of characterful hotels, shops and restaurants to cater, its defiantly one to consider if you want to experience real Lake District.
Take a trip to one of the many tarns in the area of Grasmere, I can assure you that you will make you mind up after that stunning hike. With currently only 4 houses on the market, you may have to play the waiting game for the right property and strike when the iron is hot.
Bowness-on-Windermere
Windermere Lake, the largest lake in England 10.5 miles long, its deepest point is 219 feet. It has many spectacular views from many angles and is surrounded by highland peaks and pretty villages.
Bowness is the most well-recognized town in the Lake District, and is popular with tourists for a good reason. There are many things to do from walking, fishing, water skiing and pony treks. It's also where the world famous Beatrix Potter Attraction is.
You could choose to live central in Bowness to take advantage of the busy town and the better transport connections and shopping, or you may prefer to be nestled on a hillside overlooking the magnificent lake.
If you can afford to live here you'll undoubtably enjoy it.
Keswick
Keswick is a market town in in the north Lake District , surrounded by beautiful mountain peaks such as like Skiddaw and is situated next to the large lake Derwentwater.
This market town has the benefit of rural splendor along with a good sized population with accompanying facilities to cater for a modern family.
Sporting enthusiast will enjoy the yearly Keswick Mountain festival, and If you like long hiking you will experience uncountable spectacular views; Keswick is the one for you.
Housing is more affordable and easier to come by than any other towns mentioned in this article.
These are just some of our favourite areas, there are plenty more to choose from!
At DreamMove We Offer a number of tailored Rental and Purchase Sourcing Services to help you find the right place to live! Property Sourcing link
If you do require more in depth assistance; click Dreammove; we are here to help.